Hardware Problems
We do not charge for investigative work. Once the fault is identified you pay the trade price for any parts required and we charge a fixed price for the repair. There is no hourly rate to pay.

We can normally repair or upgrade your PC, Laptop or Mac immediately. We can either pick up your machine or you can drop it off with us. We will then carry out repairs and return your machine to you. All of our work is guaranteed.

Sometimes work can be undertaken at your home or workplace depending on the particular problem.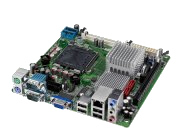 Software Problems
If your Operating System has crashed, we can still save and re-install all of your precious data (Photos, Music, Documents, Business data etc).

We will also re-install the Operating System back to its original configuration including all Motherboard drivers.

PC's will also be cleaned inside to remove dust from the Motherboard and the heat sink and fan to prevent future over-heating problems. We will also clean the case and optical (DVD) drives.

We will also install the latest Anti Virus and PC Cleaner products at no extra cost.
We normally repair or resolve a problem within 24 Hours of contact